I love trucks and I think a truck is not a truck if it is not a flat bed. The flat beds are the perfect image in my mind of a truck. This time, the "Opel Sammlung" collection has made a Opel Blitz at the 1|43rd. The Blitz is a limited edition of the series "Blitz Special".
In the modellers world, Opel Blitz is most military interpreted in various variants. It exixsts also at 1|24th (made by ITALERI) as military truck or

fire truck.
I decided to turn the little military truck into a show truck. I imagine that the Opel fans would love to see something like that at an "Opel Treffen".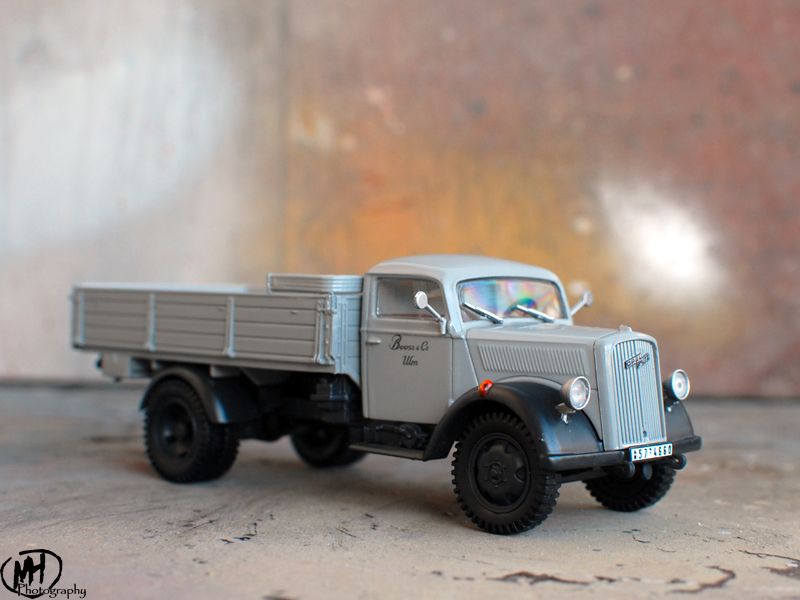 before
after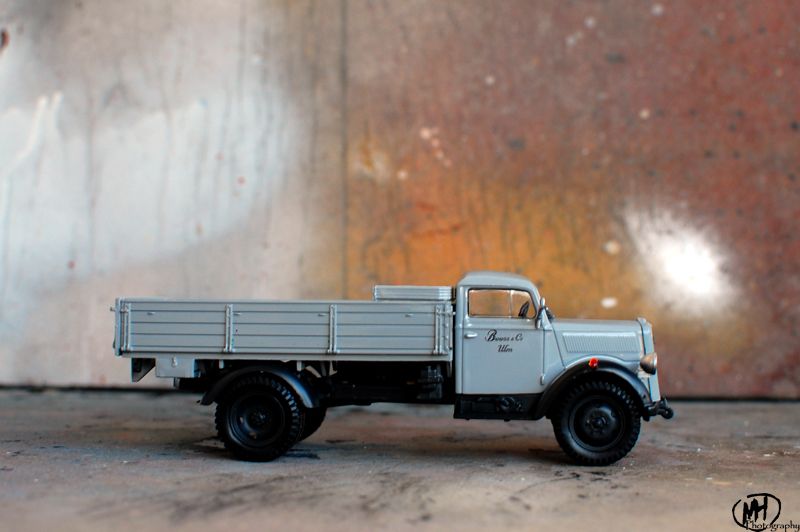 before
after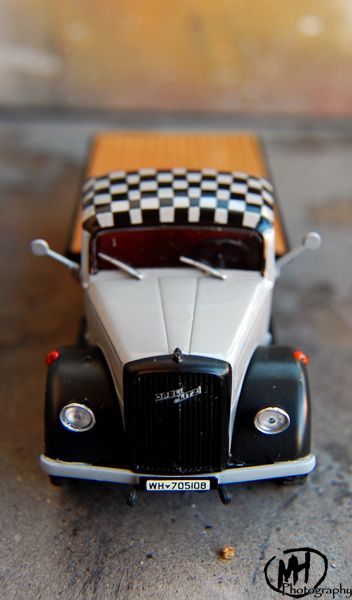 © M . C . H and custom | scale | car
Unauthorized use and/or duplication of this material without express and written permission from this blog's author is strictly prohibited.