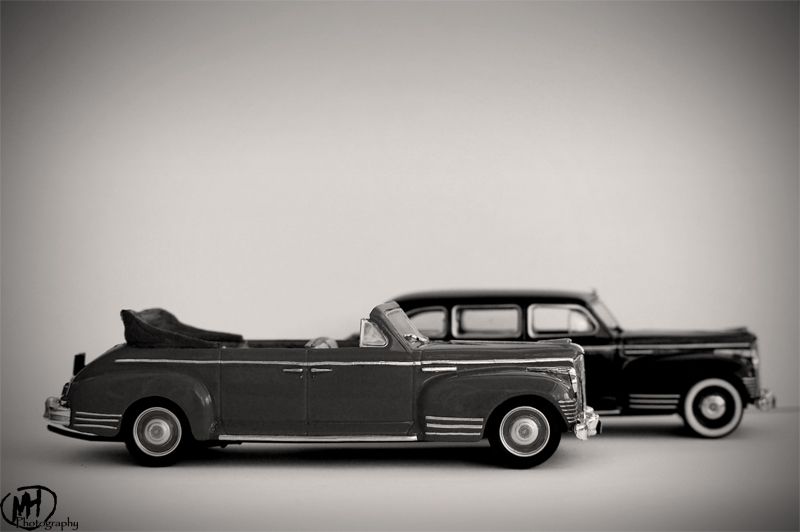 ZIS 110B (custom build) and 110 (DeAgostini) 1/43rd
ZIS-110 was a limousine from ZIL introduced in 1946. The 110 was developed from reverse engineering of a 1942 Packard Super Eight during 1944. The first 5 prototypes were completed by August 1945. It was powered by a 6-litre, 8-cylinder engine producing 140 hp and giving a top speed of over 140 km/h. It was made in both sedan and convertible versions. Production ended in 1958 with total of 2038 cars made. (ZIS-110. (2013, July 23). In Wikipedia, The Free Encyclopedia. Retrieved 10:10, August 2, 2013, from http://en.wikipedia.org/w/index.php?title=ZIS-110&oldid=565476358)
The convertible version was called 11o B. It was developed from the normal version by removing the roof structure and replacing it by a soft top.
DeAgostini reproduces the 110 at the 1/43rd in the limousine version (for door saloon with 7 places). The conversion I made reproduces a 11o B. There was reproduced the soft top and the interior was detaild (carpet on the floor, two tone seats, wood simulated and so on). The color chosen is Burgundy red. All chromed

rods are simulated using Bare-Metal-Foil

.
Please enjoy the limousine: